by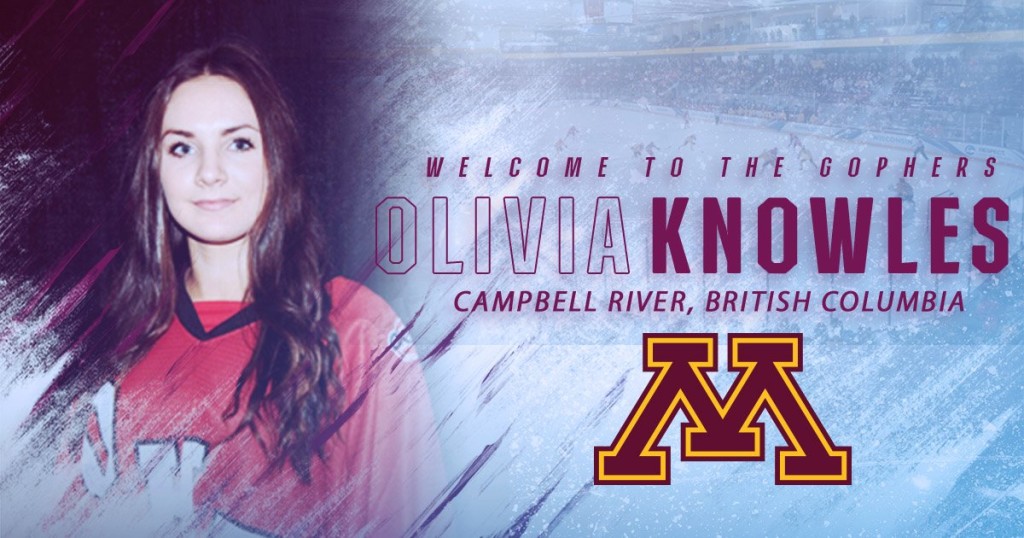 We are extremely proud and excited to cheer from afar as 3 x West Coast Hockey Prep Camp attendee Olivia Knowles suits up for Team Canada U18 at the U18 World Championships set to take place January 7 to 15, 2017 in the Czech Republic.  Olivia, from Campbell River, just up the road from Prep Camp on Vancouver Island, has worked her way through many stages of the tryout process to finally be named to the roster.  She is an inspiration and role model for all our girls as she's had to play her way through a long evaluation process and on to her 2nd consecutive Team Canada U18.
Olivia Knowles' Path to Team Canada:
Born and raised in Campbell River, BC
1 of 7 players who won a silver medal with Canada's National Women's Under-18 Team at the 2016 IIHF U18 Women's World Championship
Currently playing at Okanagan Hockey Academy
Committed to the University of Minnesota Gophers for the 2017-18 season.
1 of 18 players selected to play a 3 game exhibition series against the United States in Calgary in August.
In search of their 5th gold medal in the tournament since 2010, Team Canada believes they have the right group of players to make it happen:
We are excited about the group of players we have selected and are confident that they all possess the qualities we were looking for in a gold-medal team.  This has been a long evaluation process and these 23 players have worked hard at our camps, with their clubs teams and at nationals and will be ready to hit the ice in Czech Republic in the Team Canada jersey.  Troy Ryan, head coach, Canada's National Women's Under-18 Team.  (Click for source article on Hockey Canada website.)
We look forward to tracking and cheering on Team Canada in a few weeks, and seeing Olivia back at camp this summer as she prepares for another big step, NCAA Div I hockey in Minnesota! @prepcamp will be following @oliviaknowles99 and@HockeyCanada!
Sign up now...